Kettlebells are without a doubt one of the most efficient tools to break through any fitness plateau. The exercises you can do with them are often dynamic, are almost always compound total-body movements, and they spike your heart rate while building power, increasing strength, and spiking your metabolism. This five exercise kettlebell routine will make you an insane fat burning machine!
If you want to spice up your routine, check out Sweat Factor! There are more than 300 workout videos with everything from HIIT to yoga, barre to bootcamp, and everything in between. Plus you'll have rockstar trainers to motivate you every step of the way!
[ Appx Workout Time: 15-Minutes ]
---
Alternating SA Swings
~ 10 reps (each side) ~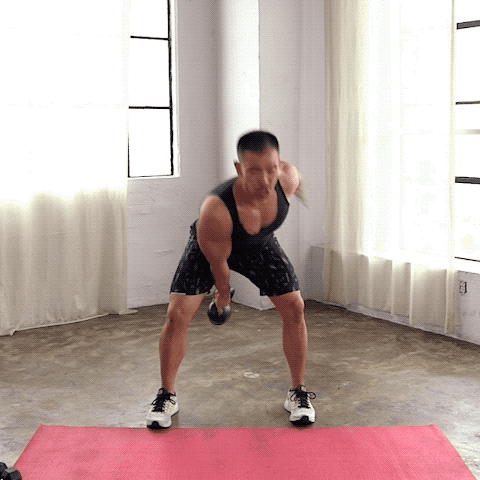 ---
Snatch + Windmill
~ 10 reps (each side) ~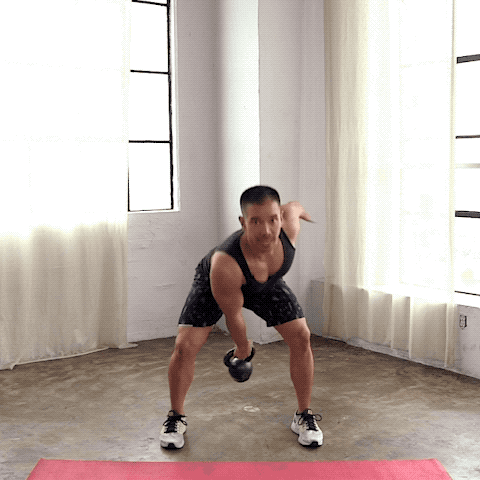 ---
---
Side Lunge Pass + Rev Lunge
~ 10 reps (each side) ~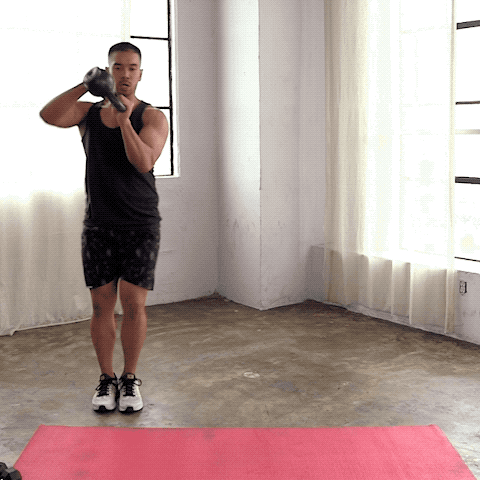 ---
Reverse Lunge Pass Thru
~ 10 reps (each side) ~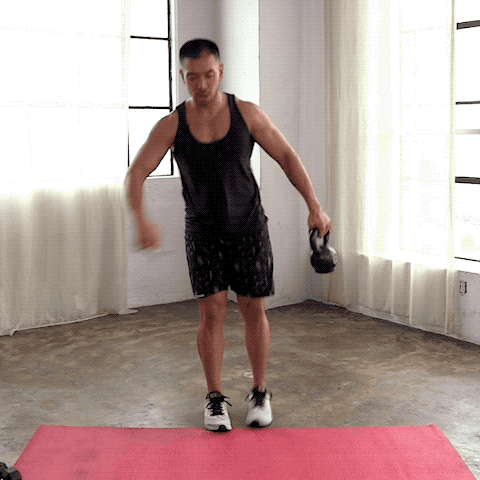 ---
---
Deck Squat Press
~ 10 Reps ~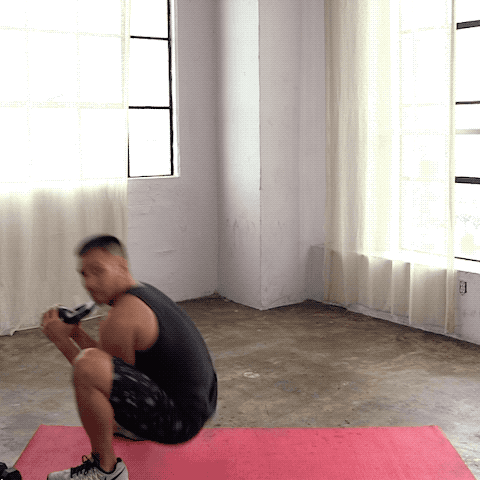 ---
2-3 ROUNDS.
MINIMAL REST BETWEEN.
for access to the full workout video
START YOUR FREE TRIAL TO SWEAT FACTOR