This lower body workout features five awesome exercises to target your glutes, hamstrings, butt, inner, and outer thighs. We're going to work it all.
Every move in this workout can be done with or without booty bands, so don't worry if you don't have one. But by adding that resistance band, you'll fatigue your muscles much faster, really target your inner thighs, and lift and round your butt by working the gluteus maximus to the max. BTW, you can find some great bands on Amazon for around $10.
If you want to spice up your routine, check out Sweat Factor! There are more than 300 workout videos with everything from HIIT to yoga, barre to bootcamp, and everything in between. Plus you'll have rockstar trainers to motivate you every step of the way!
[ Appx Workout Time: 15-Minutes ]
---
Tick Tock Drop Squat
~ 40 sec work / 20 rest ~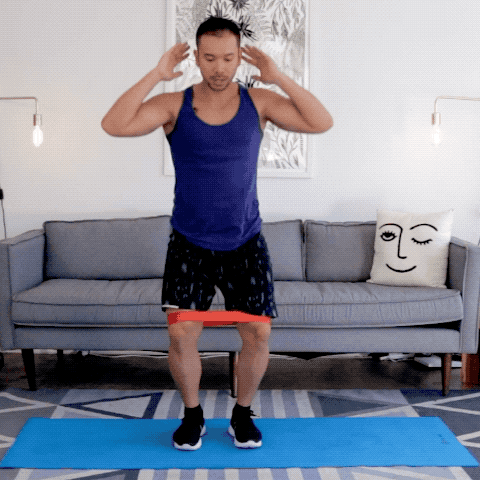 ---
Side Lunge + Lateral Glute Raise
~ 40 sec work / 20 rest (each side) ~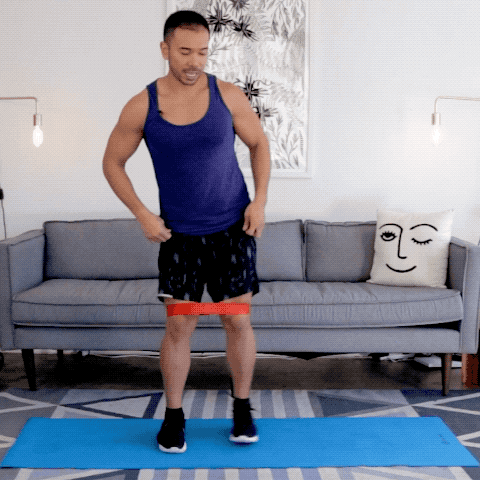 ---
---
Banded Mini Hops
~ 40 sec work / 20 rest ~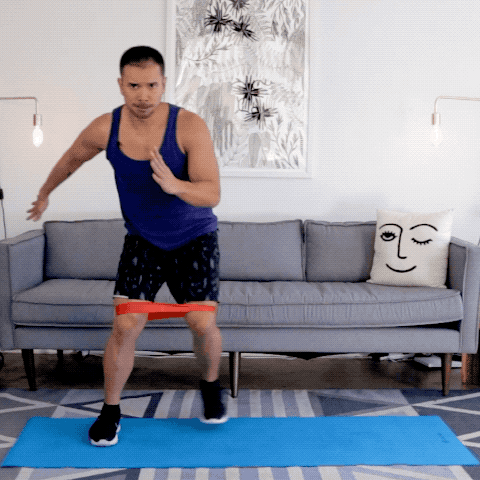 ---
Lateral Shuffles
~ 40 sec work / 20 rest ~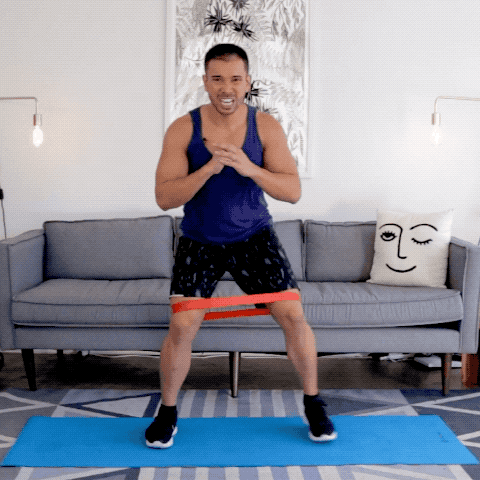 ---
---
Glutei Bridge + Butterfly Thing
~ 40 sec work / 20 rest ~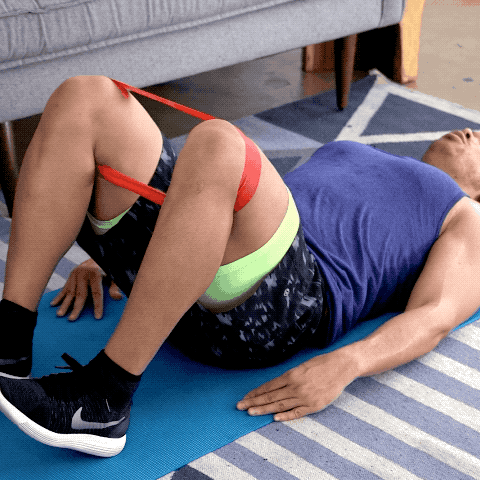 ---
2-3 ROUNDS.
MINIMAL REST BETWEEN.
for access to the full workout video
START YOUR FREE TRIAL TO SWEAT FACTOR