If you're looking to tighten your butt, tone your arms, and burn some major calories in the process, this workout is the perfect solution. All you need is a set of dumbbells and 15 minutes.
When you're short on time or just looking to get more bang for your buck, compound exercises are the best way to activate more muscle groups at one time. This, of course, burns more calories. The lower-body-specific exercises will target more focused areas, and the plyometric exercises will work power development (something usually lacking in most training programs) and also spike your heart rate. It's a winning combo all around!
If you want to spice up your routine, check out Sweat Factor! There are more than 300 workout videos with everything from HIIT to yoga, barre to bootcamp, and everything in between. Plus you'll have rockstar trainers to motivate you every step of the way!
[ Appx Workout Time: 15-Minutes ]
---
Sumo Squat + Tricep Extension
~ 15 reps ~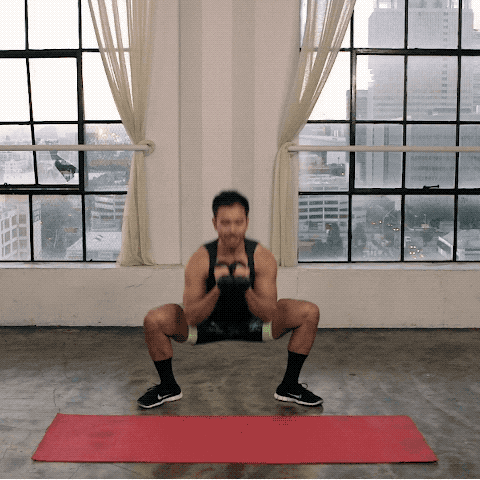 ---
Side Lunge + Reverse Curtsy
~ 15 reps (each side) ~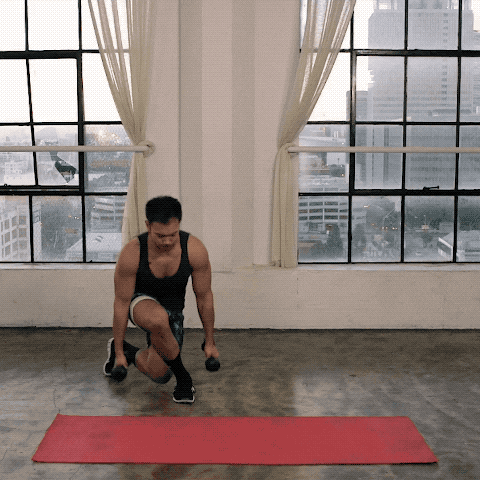 ---
---
Sumo Drop Squat
~ 15 reps ~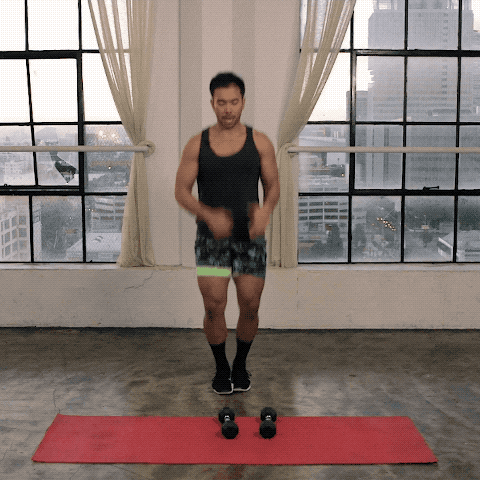 ---
Reverse Lunge + Bicep Curl
~ 15 reps (each side) ~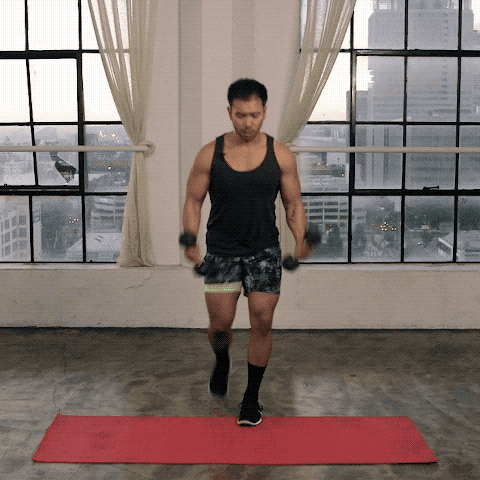 ---
---
Clap Back Lunge
~ 15 reps (each side) ~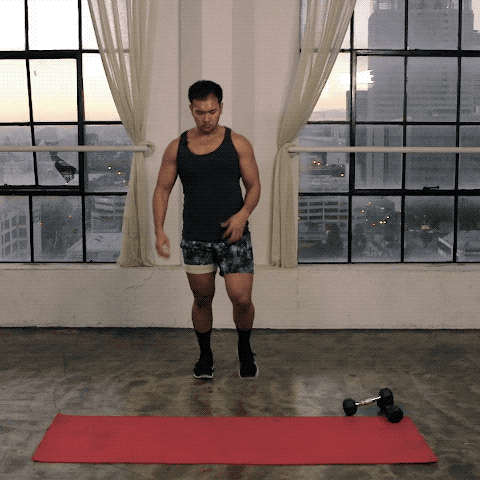 ---
2 ROUNDS.
MINIMAL REST BETWEEN.
for access to the full workout video
START YOUR FREE TRIAL TO SWEAT FACTOR