Get ready to have a blast with this high-intensity interval training bootcamp. It's a workout that's jam-packed with dynamic body-weight exercises that blend together strength, cardio, and plyometrics—all of which are designed to max out your metabolism and fire up your fat-burning potential. And because it's a routine that requires zero equipment and minimal space, you can do it pretty much anywhere. So whether you're at work or in the middle of a Netflix marathon, hop up, hit play, and get moving.
If you want to spice up your routine, check out Sweat Factor! There are more than 300 workout videos with everything from HIIT to yoga, barre to bootcamp, and everything in between. Plus you'll have rockstar trainers to motivate you every step of the way!
[ Appx Workout Time: 15-Minutes ]
---
Skater Burpees
~ 40 sec work / 20 rest ~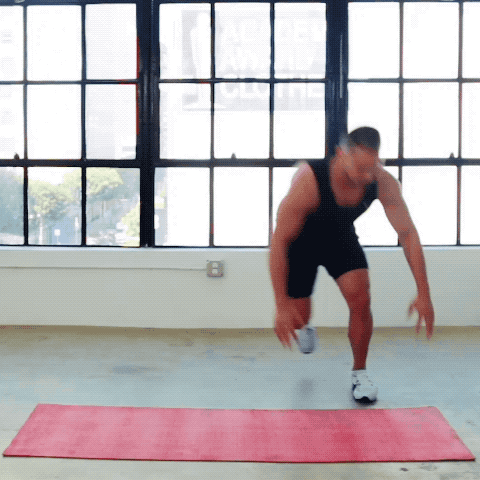 ---
Tap Back Squats
~ 40 sec work / 20 rest ~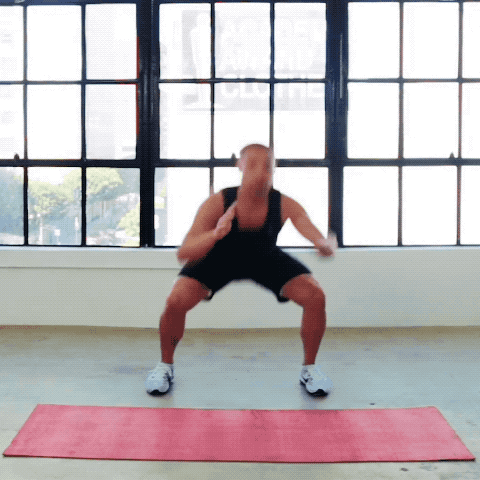 ---
---
Walking Plank + Knee Drivers
~ 40 sec work / 20 rest ~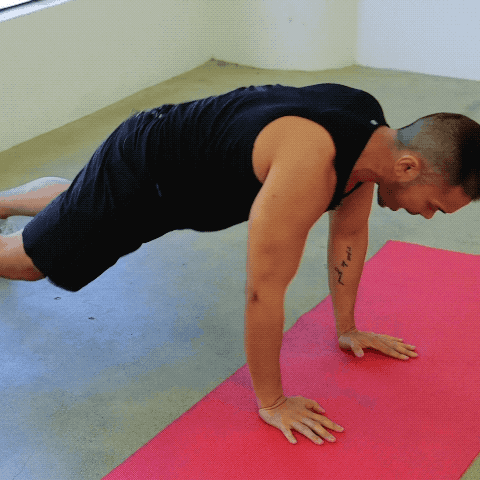 ---
Sit-Up + Cross Bridge Tap
~ 40 sec work / 20 rest (each side) ~
---
---
Prowler Push-Ups
~ 40 sec work / 20 rest ~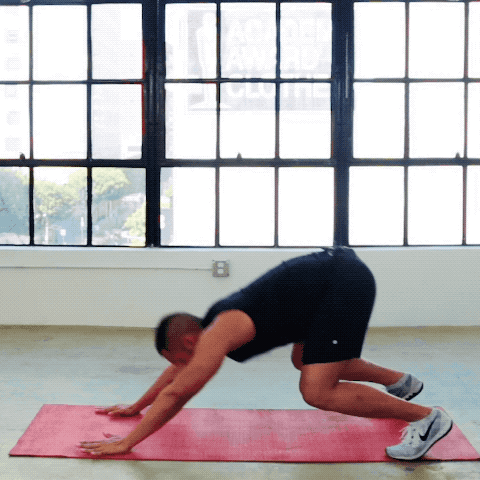 ---
3-4 ROUNDS.
MINIMAL REST BETWEEN.
for access to the full workout video
START YOUR FREE TRIAL TO SWEAT FACTOR