Get ready to burn major calories and kick your metabolism into overdrive! This high-intensity interval training (HIIT) workout utilizes a set of medium dumbbells and takes you through a non-stop combination of total body exercises to take full advantage of every second in this 10-minute workout. We're going to work every single muscle from head to toe, so have a towel handy because you're going to be a hot sweaty mess after this!
If you want to spice up your routine, check out Sweat Factor! There are more than 300 workout videos with everything from HIIT to yoga, barre to bootcamp, and everything in between. Plus you'll have rockstar trainers to motivate you every step of the way!
[ Appx Workout Time: 15-Minutes ]
---
Double Muscle Jack
~ 15 reps ~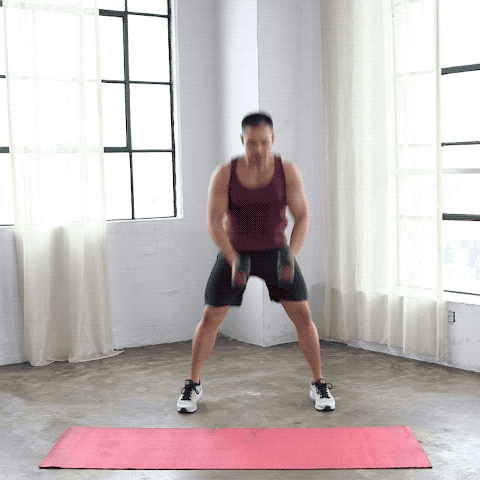 ---
Chop 'Em Ups
~ 10 reps (each side) ~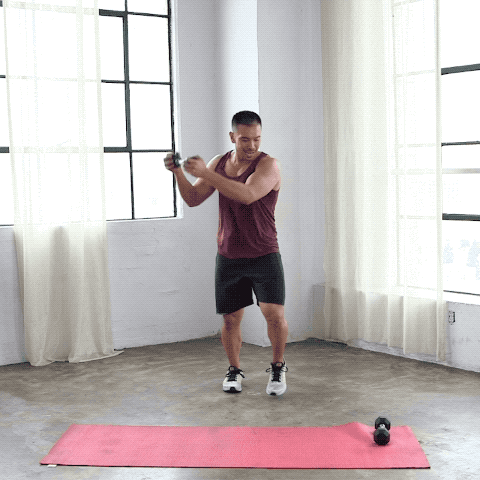 ---
---
Discus Throws
~ 15 reps (each side) ~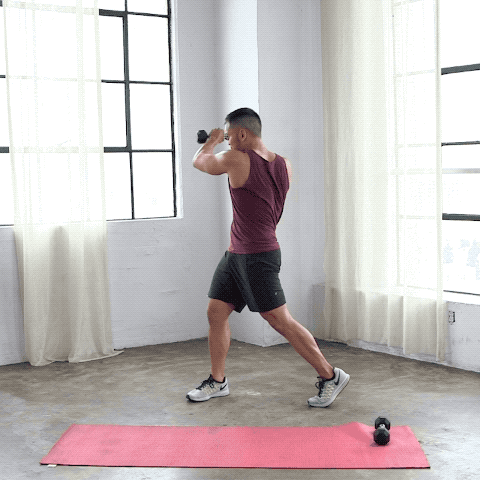 ---
Rockstar Burpees
~ 10 reps ~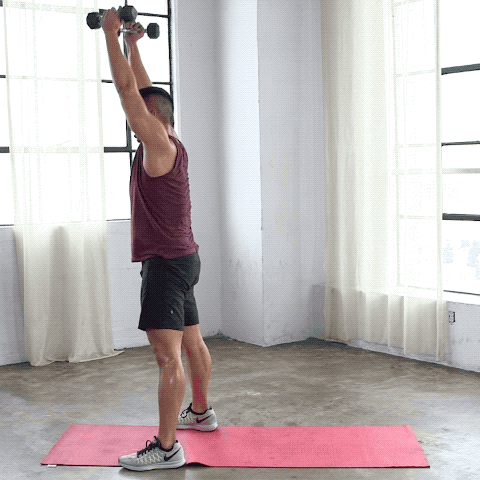 ---
2 SETS.
MINIMAL REST
BETWEEN EXERCISES.
for access to the full workout video
START YOUR FREE TRIAL TO SWEAT FACTOR