First things first: This explosive, full-body workout requires zero equipment—which means you can do it anywhere, anytime. Plus, it only takes about 10 minutes, so you really don't have any excuses. Get it in, work it out, and get on with your day. Aside from your body, make sure you have some water handy (because hydration), along with a towel to wipe all the sweat off the floor when you're done!
If you want to spice up your routine, check out Sweat Factor! There over 200 workouts that cover everything from bodyweight and kettlebell routines to dumbbells, benches, and cardio kickboxing… with rockstar trainers to hold you accountable every step of the way!
[ Appx Workout Time: 10-Minutes ]
---
Push-Up Kick Thru
~ 40 sec work / 20 rest (alternate each rep) ~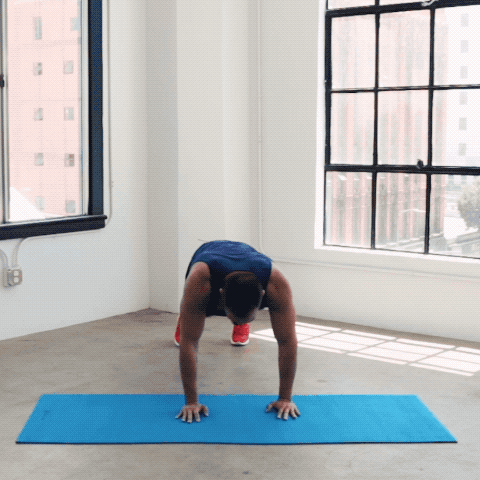 ---
---
Squat Thrust Criss Cross Tuck Jump
~ 40 sec work / 20 rest ~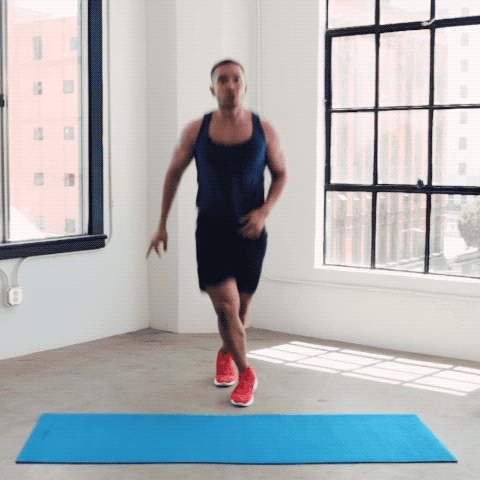 ---
Downdog Push-Up Frogger
~ 40 sec work / 20 rest ~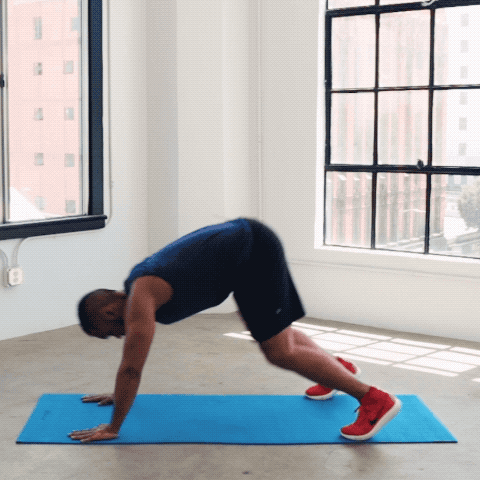 ---
2-4 ROUNDS.
MINIMAL REST BETWEEN.
For access to the full follow-along workout video ~ start your free trial to Sweat Factor ~